Walk in the Footsteps of Jesus
With Dr. Henry Ozirney
& Dr. Wally & Betsy Wieser


February 20 – March 1, 2020

–11 Days
$3,794 Winnipeg departure Incl. airline tax, fuel surcharge
Flying from Edmonton or Abbotsford ADD $255 per person


Take 1 of 2 optional extensions Returning March 3, 2020
---
Emmanuel Baptist Bible Institute
Footsteps of Jesus – Holy Land Tour
Hosted by Pastor Joel Eastwood


February 28 – March 8, 2020

–10 Days
$3,789

Moncton Departure Incl Airline tax and Fuel Surcharge
---
PILGRIMAGE TO THE HOLY LAND
Walk Where Jesus Walked
Hosted by Pastor Deric Bartlett


March 1 – 10, 2020

–10 Days
$3,699

Toronto Departure – Incl. Airline Tax and Fuel Surcharge
---
Walk in the Footsteps of Christ
Through the Land of the Gospel


March 8 – 19, 2020

–12 Days
$4,630

Vancouver Departure – Incl. Airline Tax and Fuel Surcharge
---
*** AIR CANADA SCHEDULE CHANGE ***


WALKING TOGETHER WHERE JESUS WALKED THROUGH ISRAEL
Join Pastor Andrew & Colleen Allison


March 9 – 20, 2020

–11 Days
$4,214

Toronto Departure Incl Airline tax and Fuel Surcharge
---
Join Pastor Todd & Ruth Manuel
Walk Together in the Footsteps of Jesus
Through Israel & Jordan


March 16 – 26, 2020

–11 Days
$4,254

Sudbury departure Incl. airline tax, fuel surcharge
---
Join Broadway Church
With Pastor Darin & Jan Latham &
Walk The Bible Through Israel


March 19 – 30, 2020

–12 Days
$4,633

Vancouver departure Incl. airline tax, fuel surcharge




Take the Unique Jordan Extension Returning April 3, 2020
---
Walking Where Jesus Walked
Together in Israel
With Pastor Marvin and Sharlaine Wojda


March 20 – 31, 2020

–12 Days
$5,499

Saskatoon departure Incl. airline tax, fuel surcharge
---
*** AIR CANADA SCHEDULE CHANGE ***


Join Pastor Marie Miller
And Walk Where Jesus Walked
Together in Israel


March 25 – April 3, 2020

–10 Days
$3,799

Toronto departure Incl. airline tax, fuel surcharge



---
Join Dr. George & Dr. Hazel Hill
& Pastors Terry & Terri Murphy
Together in Israel
Walking Where Jesus Walked


April 21 – 30, 2020

–10 Days
$3,618

Calgary departure Incl. airline tax, fuel surcharge
---
A UNIQUE AND INSPIRING JOURNEY
TO ISRAEL AND JORDAN
Hosted by Shepherd Village Inc.


April 21 – May 3, 2020

–13 Days
$5,499 Toronto departure Incl. airline tax, fuel surcharge

Click here for itinerary Click here for application Terms & Conditions
---
Join Pastor Jay & Jody Davis
& Mapleview Community Church
Walking Together Where Jesus Walked in Israel


April 22 – May 1, 2020

–10 Days
$3,972

Toronto departure Incl. airline tax, fuel surcharge


Click here for itinerary Click here for application Terms & Conditions
---
ENCOUNTER ISRAEL
WITH
CHRISTIANS FOR ISRAEL


April 23 – May 3, 2020

–11 Days
$4,579

Toronto departure Incl. airline tax, fuel surcharge


Click here for itinerary Click here for application Terms & Conditions
---
"FOLLOWING IN THE FOOTSTEPS OF JESUS"
Hosted by Rev. Pieter & Mrs. Sharon van Harten


April 27 – May 6, 2020

–10 Days
$3,849

Toronto departure Incl. airline tax, fuel surcharge


Click here for itinerary Click here for application Terms & Conditions
---
Israel: the land of miracles
Join Ray and Rosalind MacDonald from Leket Israel
on this Trip of a Lifetime!


April 27 – May 6, 2020

–10 Days
$3,999

Toronto departure Incl. airline tax, fuel surcharge


Click here for itinerary Click here for application Terms & Conditions
---
"THIS IS ISRAEL" TOUR
WITH REV. JESS CANTELON


April 27 – May 6, 2020

–10 Days
$4,187

Toronto departure Incl. airline tax, fuel surcharge


Click here for itinerary Click here for application Terms & Conditions
---
JOIN REV. GEOFF ROSS
AND ST. ANDREW'S PRESBYTERIAN CHURCH
ON PILGRIMAGE IN THE FOOTSTEPS OF PAUL AND
THE BOOK OF REVELATION
THROUGH GREECE & TURKEY


April 28 – May 12, 2020

–15 Days
$4,298

Toronto departure Incl. airline tax, fuel surcharge
---
JOIN REV. DOUGLAS ROLLWAGE
AND ZION PRESBYTERIAN CHURCH
ON PILGRIMAGE IN THE FOOTSTEPS OF PAUL AND
THE BOOK OF REVELATION
THROUGH GREECE & TURKEY


April 28 – May 12, 2020

–15 Days
$4,467

Charlottetown departure Incl. airline tax, fuel surcharge
---
"CATCH THE FIRE MISSISSAUGA"
Join Faustin & Marina
Lead Pastors at Catch the Fire Mississauga
We are going to the land where Jesus walked
and sites where God moved among his people.
Your Bible comes alive as you explore each site.
An anointed worship leader Shilo from Jerusalem
will be with us to minister to us.

May 11 – 20, 2020

–10 Days
$3,729

Toronto departure Incl. airline tax, fuel surcharge
---
WE INVITE YOU TO THE JERUSALEM 2020 CONFERENCE
WITH EMPOWERED21 TOUR # 1
A GLOBAL GATHERING OF SPIRIT EMPOWERED BELIEVERS DURING THE WEEK OF PENTECOST 2020. COME TO EXPERIENCE THE BIBLE AND CELEBRATE WHAT THE HOLY SPIRIT IS DOING AROUND THE WORLD
Walking with Jesus Together in Israel


May 27 – June 4, 2020

–9 Days
$4,053

Toronto departure Incl. airline tax, fuel surcharge



---
WE INVITE YOU TO JERUSALEM 2020, A GLOBAL GATHERING OF SPIRIT EMPOWERED BELIEVERS DURING THE WEEK OF PENTECOST 2020
COME TO EXPERIENCE THE BIBLE WITH EMPOWERED21 TOUR # 2
AND CELEBRATE WHAT THE HOLY SPIRIT IS DOING AROUND THE WORLD
Together in Israel Walking Where Jesus Walked


May 28 – June 5, 2020

–9 Days
$4,099

Toronto departure Incl. airline tax, fuel surcharge



---
WE INVITE YOU TO JERUSALEM 2020, A GLOBAL GATHERING OF SPIRIT EMPOWERED BELIEVERS DURING THE WEEK OF PENTECOST 2020
COME TO EXPERIENCE THE BIBLE WITH EMPOWERED21 TOUR #3
AND CELEBRATE WHAT THE HOLY SPIRIT IS DOING AROUND THE WORLD
Walking Together in Israel Where Jesus Walked


May 30 – June 8, 2020

–10 Days
$4,581

Toronto departure Incl. airline tax, fuel surcharge



---
WE INVITE YOU TO JERUSALEM 2020, A GLOBAL GATHERING OF SPIRIT EMPOWERED BELIEVERS DURING THE WEEK OF PENTECOST 2020
COME TO EXPERIENCE THE BIBLE WITH EMPOWERED21 TOUR # 4
AND CELEBRATE WHAT THE HOLY SPIRIT IS DOING AROUND THE WORLD
Walking Together in Israel Where Jesus Walked


May 31 – June 9, 2020

–10 Days
$4,583

Toronto departure Incl. airline tax, fuel surcharge



---
The Holy Land & Jordan Experience
Encounter the Lord and Walk Where Jesus Walked!
Hosted by Pastor Rolo & Dava Santos and
Pastor Dave & Becky Collins


June 9 – 21, 2020

–13 Days
USD$4,579

Los Angeles departure Incl. airline tax, fuel surcharge & gratuity for guide & driver
---
JOIN PASTOR JOSUE DESTIN
WALKING WHERE JESUS WALKED
TOGETHER IN ISRAEL
WITH EGEBO, EEBO & EMEBO


July 1 – 9, 2020

–9 Days
$3,655

Montreal departure Incl. airline tax, fuel surcharge
---
Join Pastor Tom & Cindy Nicodemus
& Pastor Rob & Debbie Warner
Walking Today Where Jesus Walked
TOGETHER IN ISRAEL


July 7 – 16, 2020

–10 Days
USD$4,099

Seattle departure Incl. airline tax, fuel surcharge & gratuity for guide & driver
---
Walking Where Jesus Walked
With Rev. Lennox & Mrs. Mary John
Together in Israel & Jordan


November 3 – 12, 2020

–10 Days
$4,499

Toronto departure Incl. airline tax, fuel surcharge
---
Walking the Bible Together in the
Footsteps of Jesus Through Israel
With Pastor Leyton & Brenda Erickson


November 17 – 26, 2020

–10 Days
$3,850

Saskatoon departure Incl. airline tax, fuel surcharge
---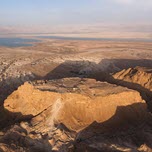 Walking Where Jesus Walked
With Pastor Bob & Jocelyn Jones
Through Israel & Jordan


November 23 – December 4, 2020

–12 Days
$4,999

Edmonton departure Incl. airline tax, fuel surcharge
---
WALKING TOGETHER IN THE
FOOTSTEPS OF JESUS THROUGH ISRAEL & JORDAN
With Major Marjory Earl (R)
& Gillian Street


April 14 – 25, 2021

–12 Days
$4,966

Toronto departure Incl. airline tax, fuel surcharge
---